I was super proud of my deals today.
I snagged a Nivea body wash for less than a nickel!
It was on sale for 3.04 at target with a $3 off coupon-
making my body wash just .04¢! WOO HOO!
I also snagged a 2 bottles of clorox clean up for about
$1
each from WALGREENS!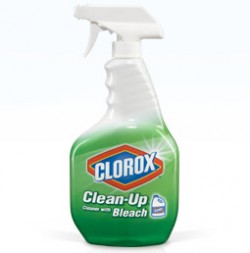 By using a store coupon WITH a manufacturer coupon on top of a sale price! It is only
my second time to try WAGS- so far- I LIKE IT! :-)
Probably my biggest savings today was on 3 packages of diapers- TARGET ha a buy 3 get $5 gift card PROMO- so I did- then I applied a $3 coupon to 1 pkg- and 2 other $2 off to the others- making my total savings
$12
on just the diapers!!
I was able to finally use a
$5 off
pedigree dog food coupon- HEB doesn't carry the LOW FAT kind my dog needs- and the coupon expired in 4 days! Making my bag cost only $8!
I used several coupons at TARGET today- but I was especially tickled by my
.25¢
each box of nature valley granola bars- also combining a target coupon with a manufacturers coupon - I GOT 2 boxes!
I still have yet to be able to USE my PUREX softener coupons- every time I go.. they are totally OUT- NEW PRODUCT!
I saved
$26
in coupons at Target this trip- spending just
$36
... that is a pretty great savings!
SO NEXT WEEK MAYBE I CAN HAVE AN EVEN BIGGER SAVINGS!!
Also at CVS on SATURDAY night I was able to snag free deodorant for Brett! ( I know I know I am sooo boring Shopping on a SAT night!? RIGHT???) BTW- if you are unsure call your local CVS to see when the Sunday's paper circular goes into effect- Stone Oak is 9pm- and Bulverde Road is MIDNIGHT Sat evening- can you guess where I was headed at 9pm on Saturday? STONE OAK!
I will tell you most of the crowd was "last minute" BEER shoppers- they don't have much patience for a lady with 10 coupons in her hand!? :-) Normally I would go at 5:30 am - when I first wake up- but it was after all EASTER SUNDAY!
BLESS ME
BLESS YOU